Have you got a NB cooler with 4 fans and 4-status control?
Special Butterfly Wing Molding
Multi Core X4 adopts 4 fans fitting to break through the traditional cooler limitations, and it also becomes more stylish in the appearance. The special butterfly wing molding of Multi Core X4 expresses the distinctive fashion concept and highlights its unique design characteristics.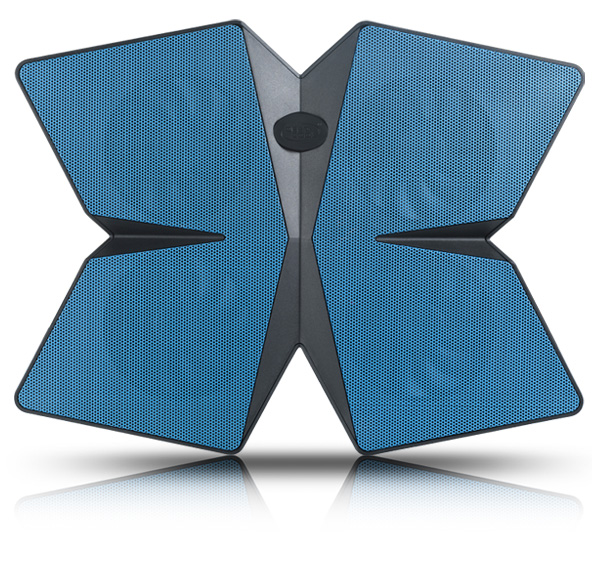 Classic Collocation
The perfect matching of black engineering plastic base and the blue high permeability metal mesh and the classic black-blue color, reflects the ingenious idea of product design and highlights the well-precipitation brand charm.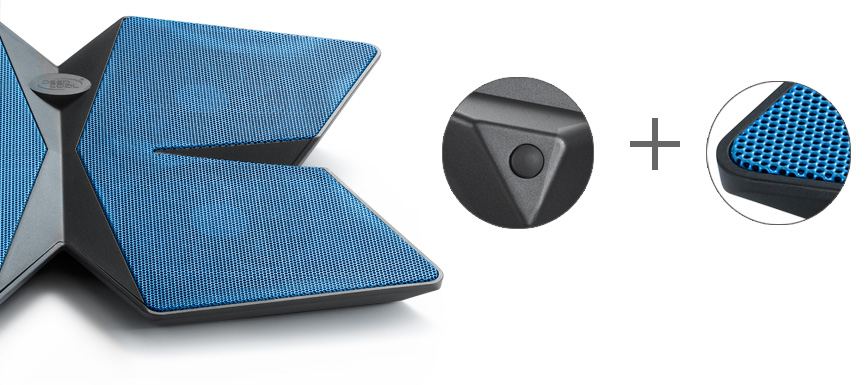 Blue Butterfly
Butterfly appearance being of full personality, classic blue color, and the strong wind coming out of 4 pieces of 100mm fan with 4 statuses of fan working function makes Multi Core X4 like a flexible blue butterfly, sometimes dressed demurely, sometimes flying freely, and sometimes waving dynamically.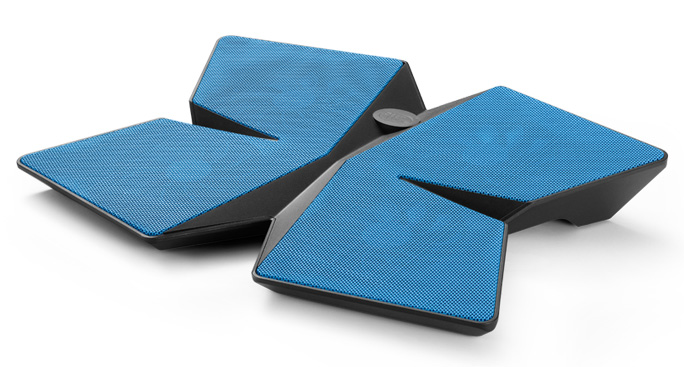 Butterfly Molding
Multi Core X4 pioneers 4-fan cooler with 4 statuses of fan working function in the industry, together with distinctive butterfly flying and waving appearance is whipping up a multi fan cooling storm.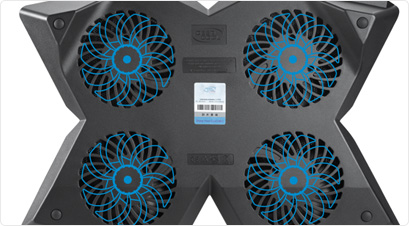 4 Fans for Cooling
The innovative multi fan cooling concept in the industry, the ultra-luxury of 4 pieces 100mm fan offers enough wind to the notebook heat area that ensures the products superior cooling performance.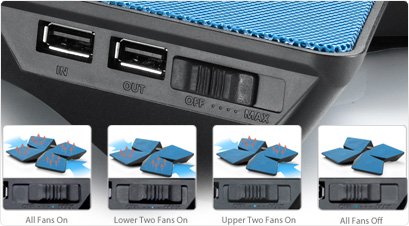 Multi-core Control Technology
Multi-core Control Technology (M.C.C.T.) has the function of 4 statuses of fan working so that users can arbitrarily control the cooling level according to the notebooks' heating area condition and the power consumption.
Original Metal Mesh Design
Multi Core X4 has distinctive appearance of butterfly shape with metal mesh. Its high permeability metal mesh with large area heat dissipation makes the wind circulation Zero hinder that achieves cooling effect perfect.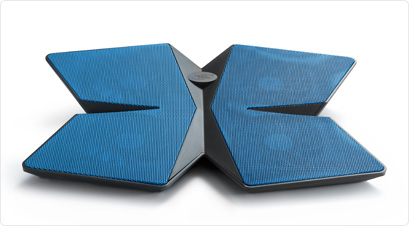 One Step Shaping
One step shaping molding, makes panel seamless, and makes a stronger sense of the product as a whole so that the products more recognizable.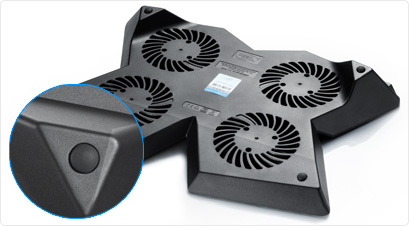 Unique Anti-slip
Huge anti-slip mats and the four pieces anti-slip base ensure the 15.6 inches notebook computer stability in use.