Description
TESSERACT series computer case comes with multiple features. The case offers great compatibility, minimalist designs, and uncompromising cooling performance, making it a popular choice for many DIY enthusiasts and gamers. Accommodates up to 6 fans, 310 mm graphic cards, and various DIY features. The latest TESSERACT SW-RD version comes with an even bigger side window with the classic red and black color scheme that offers a fashionable appearance and better visuals. What more can you possibly ask for?
Great Installation Compatibility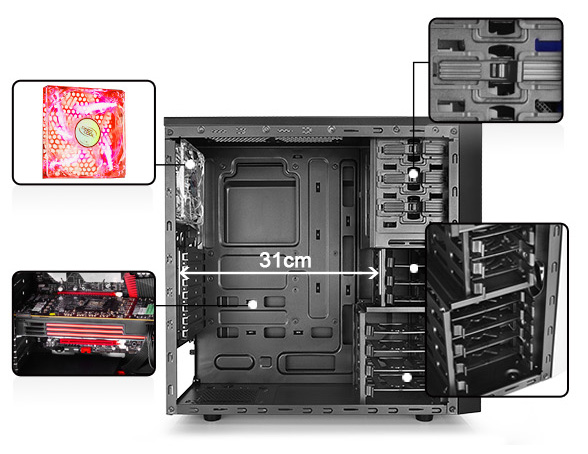 Innovative DIY-friendly Design
Tool-free mounting for ODD.
Tool-free mounting for 2.5-inch HDD/SDD and 3.5-inch HDD.
2 pre-installed LED fans (front and rear).
Great compatibility with VGA card and CPU cooler.
Ultimate Heat Ventilation Performance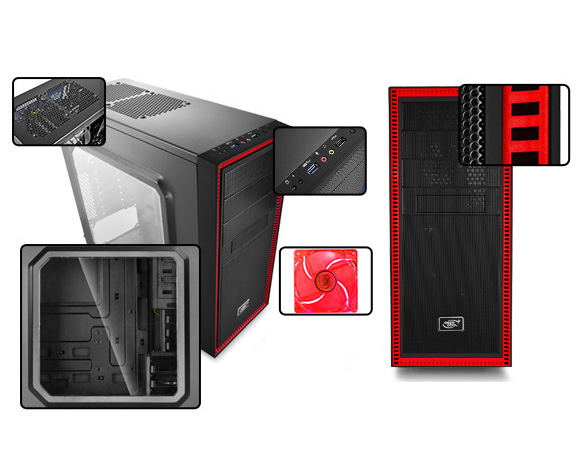 Enhanced top panel
Integral dust filter.
USB ports, plugholes, and switches furnished at the top-panel for easy operations.
Fully-integrated dust filter in the inner panel.
Patented air intake channel furnished along the front panel perimeter.
High-quality rubber coating.
Pre-installed red LED fan (front).
Large side window to fully display system interiors.
Maximum Space Capacity Management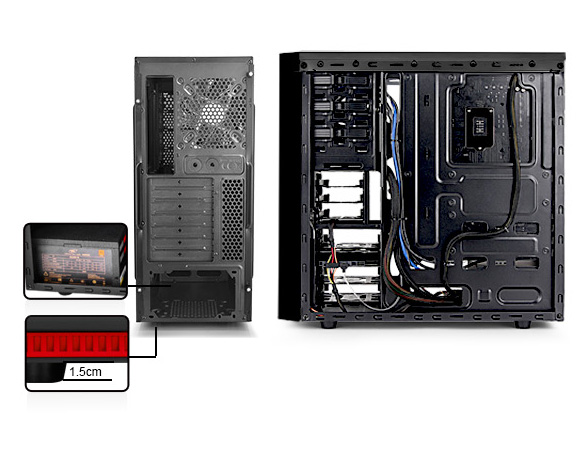 PSU Protection
Floor-mounted PSU for improved space management.
Elevated floor designs enhance intake airflow dynamics and cooling performance of the PSU fan.
Backplate Cable Installation
Multiple channels for superb cable management.